Negotiations between the Croatian and Hungarian counties were successfully concluded
The president of PANNON EGTC, also the president of Baranya county, dr. László Őri initiated a consultation between the counties of the Croatian-Hungarian border section to strengthen our cooperation for the development of the region, to jointly discuss the issues of the 2021-27 HU-HR CBC program, and to discuss the development of joint border strategic projects.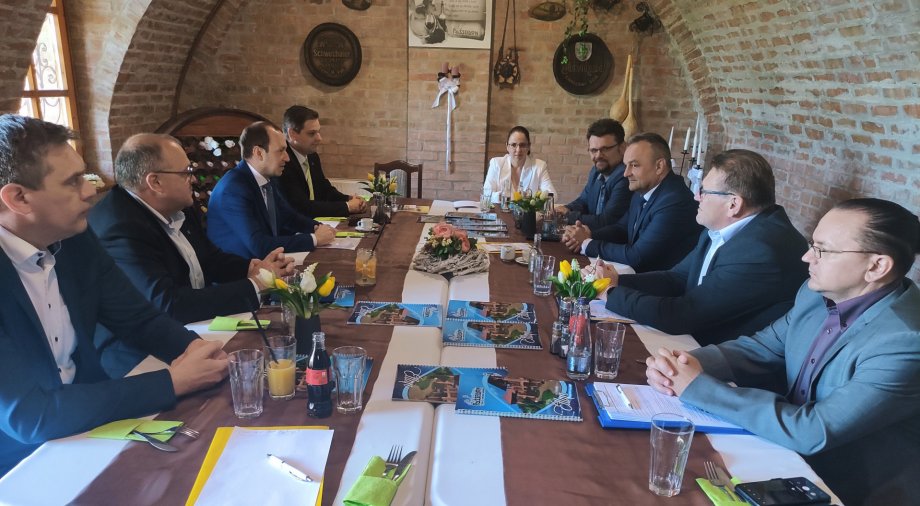 The meetings took place in May 2022, where the participants discussed the Croatian-Hungarian border development ideas and possible joint projects over a working lunch.
At the meetings, Dr. President László Őri and Dr. Péter Merza, director, Norbert Biró, president of Somogy county, Imre Pácsonyi, vice president of Zala county, participated from the Hungarian side, and Josip Grivec, deputy mayor of Muraköz county, Ratimir Ljubić, deputy mayor of Kapronca-Kőrös county, Igor Andrović, mayor of Verőce-Drávamente, and from the Croatian side Emina Kovač is also the director of the VIDRA Development Agency. Emina Kovač, Ratimir Ljubić, Norbert Biró and Imre Pácsonyi are also the vice-presidents of the EGTC.
The meetings were held in a good mood, and the county leaders agreed that the joint Croatian-Hungarian border program is of particular importance to them and they agree with the joint border strategic projects proposed by the EGTC.

The 5 planned strategic projects discussed by the county leaders:
Technical support tool for applicants of small and medium-sized enterprises to generate cross-border cooperation projects
Smart building - Promotion and acceleration of energy and climate investments in the public building sector in the HU-HR border area
Preparation and establishment of a cross-border database to mitigate climate change and preserve border biodiversity
Amazon of Europe Bike Trail Hungary-Croatia - Better integration of local tourist services into the transnational tourist product "Amazon of Europe Bike Trail"
Coordination of joint development and mitigating actions against mosquito infestation in the Hungarian-Croatian border region