The closing event of the CB Joint Strategy project was held in Pécs
On April 26, the Pannon European Grouping of Territorial Cooperation held the final conference of the "CB Joint Strategy" project at the Kodály Center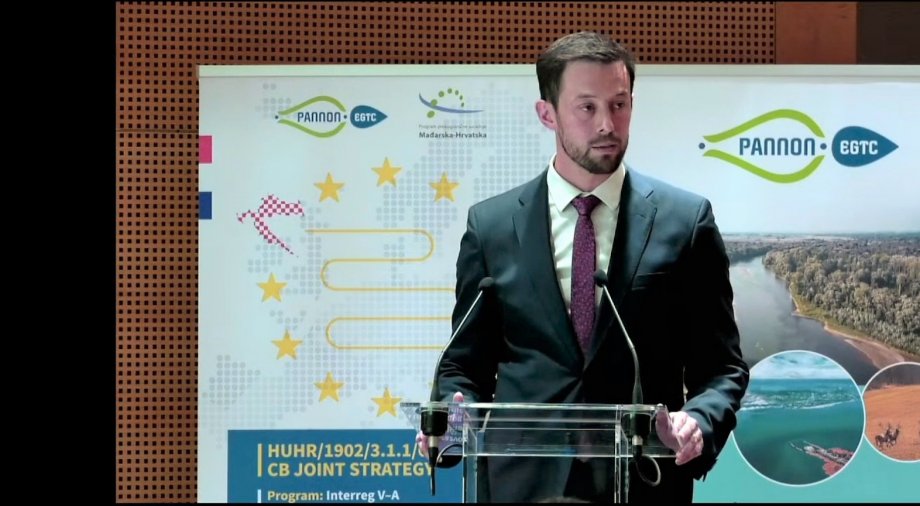 The large-scale event took place both live and online in Croatian and Hungarian. The purpose of the project, which was the highlight of the closing event, was to develop the joint Hungarian-Croatian development program for the European Union budget cycle between 2021-2027. The conference was the final chord of the project that stated in 2019.
The conference was attended and welcomed by dr. László Őri, Baranya County and president of the Pannon ETT, Ratimir Ljubić, deputy prefect of Kapronca-Kőrös county and vice-president of the Pannon ETT, Drago Horvat, consul general of the Croatian Consulate General in Pécs, Stella Arneri, director of the Ministry of Regional Development and European Union Funds, Péter Kiss-Parciu, Deputy State Secretary of the Ministry of Foreign Affairs and Trade, and Attila József Móring, Government Commissioner responsible for the development of the South Transdanubia Region.
After the greetings, the completed work, the completed program document, and the 5 priority project proposals were presented, which the EGTC developed with the help of experts and presented to the audience.
On behalf of the Program Management Authority and the Joint Secretariat, Nikoletta Horváth and dr. Márton Szűcs also gave a presentation. The former is about border programs affecting Hungarian border sections, and the latter is about tenders and projects affecting the period between 2014-2020.
The Pannon EGTC was founded in 2012 and aims to promote the development of the Croatian-Hungarian border region. There are currently 50 members, mainly local and county governments from both sides of the border, as well as two regionally important organizations, the University of Pécs and the Danube-Dráva National Park.