Resilience strategies for tourism-reliant cities
SHARE project partners gathered in London to learn from other cities about managing the difficult tourism situation created by the pandemic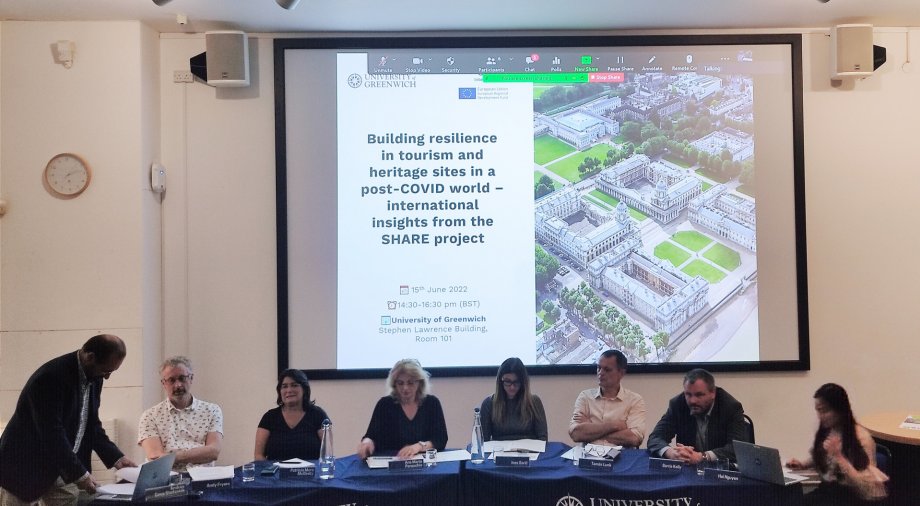 The University of Greenwich (UK) hosted a seminar on experiences and lessons learned in managing cultural heritage sites and events during the pandemic, with presentations from five partner regions.
In addition, Visit Greenwich (https://www.visitgreenwich.org.uk/), the head of the city's tourism board, shared its experience of managing tourist destinations during the COVID-19 pandemic from the perspective of many small businesses in the town's tourism ecosystem.
The university's experts presented the summary results of the survey on travel experiences and behavior in the COVID era, which was prepared at the beginning of the year as part of the project. A detailed analysis and report on the survey is expected at the end of the summer.
The event was closed by the discussion "Increasing the resilience of tourism and cultural heritage in the post-COVID world - international insight from the SHARE project", which can be viewed at the following link: https://vimeo.com/729180565 Our colleague, Tamás Lunk shared the Hungarian experiences and good practices on handling the pandemic at the round table discussion.