The Hungarian-Croatian cross-border co-operation program document for the period 2021-27 was adopted
After a long break, the planning process for the Hungarian-Croatian Cross-Border Program has finally resumed. The competent leaders of the two countries sat back at the negotiating table on March 29, 2022 in Csáktornya.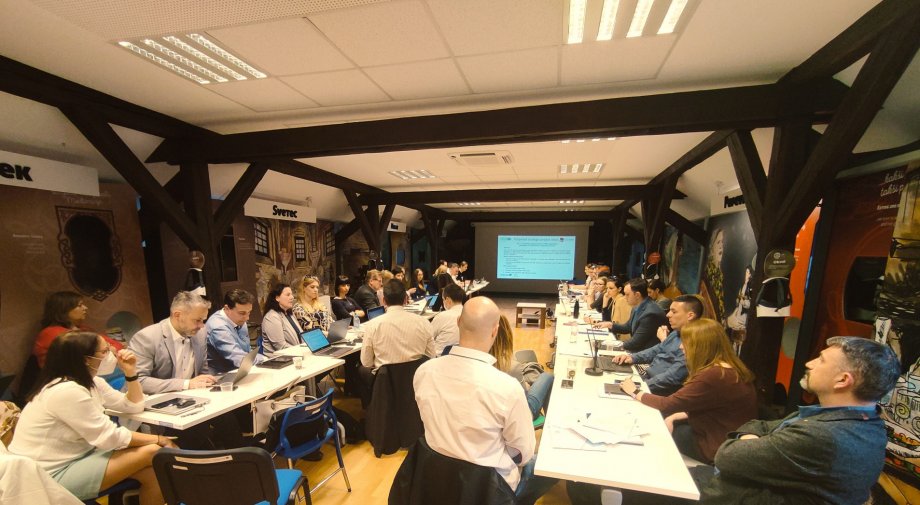 The topic of the meeting of the Programming Committee of the Hungarian-Croatian cross-border cooperation program of the European Union budget period 2021-2027 was the adoption of the program document, because the program draft for the new cycle had to be submitted to the European Commission by April 2, 2022.
The planned priorities of the Program and their brief content were accepted by the Programming Committee, which are submitted to the Committee by the responsible organization, the competent department of the Ministry of Foreign Affairs and Trade. However, the two countries cannot agree on the headquarters of the Managing Authority and Technical Secretary for the next period, without which the Commission cannot accept the Program. If this technical obstacle is removed, the 2021-27 Hungarian-Croatian border program can also start.
The accepted priorities, in which topics can be applied for in the next application cycle, are the following:
1. Competitive border region
- Promotion of cross-border business cooperation
2. Greener and low-carbon border region
- Joint initiatives for the border region with low carbon dioxide emissions
- Protection of natural values
3. Inclusive border region
- Development of sustainable nature and culture-oriented tourism of international importance
- Joint educational initiatives
4. Cooperative border region
- Promotion of governmental cooperation
- Support for civil cooperation
As part of the project, the impact assessment for the period 2014-2020 and the exploration of the current situation were also completed earlier. The program document of the new period was based on these. The strategy based on the program document prepared by PANNON ETT is available here: https://cbcjs.pannonegtc.eu/projektek.php
PANNON EGTC participates in the programming in the framework of its nearly 300,000.- Euro priority project, which deals not only with strategy development, but also with the development of 5 joint projects of strategic importance. Negotiations are already underway on the project ideas, according to the plans, a final decision on them will be made in the summer of 2022. It can be said that there are also project proposals dealing with economic development, tourism, energy and climate change.
The first tenders of the new period are expected at the end of 2022, at the beginning of next year.