Good Practices for COVID-Safe Events
The tourism and events sectors were particularly hard-hit by the pandemic and the measures needed to protect public health. Cultural events and festivals can be important occasions to celebrate elements of our shared heritage, contributing to a sense of identity and belonging. They are also significant drivers of tourism, a top economic sector in Umbria and in many other European regions.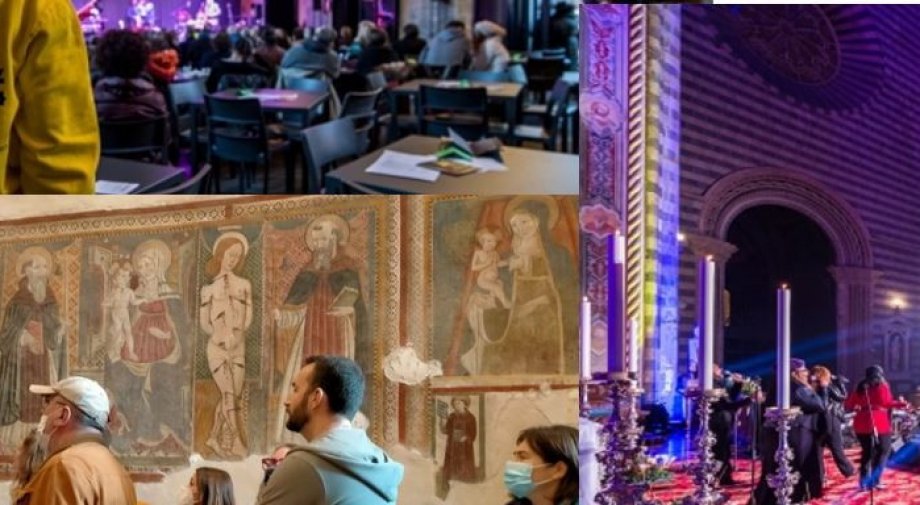 Tuesday 16 February 2022, starting at 3 p.m., the discussion "Good Practices for COVID-Safe Events. What strategies have festivals & events adopted? What worked, what didn't?" will take place.
Speakers representing Umbrian events will join others from several European cultural festivals to present case studies gathered using guidance from experts at the University of Greenwich. By examining cultural events that have been held online and in person in 2020 and 2021, sharing experiences and insight, we will discover what has worked and what hasn't. The discussion (in English) will take place in person at Sviluppumbria's Foligno auditorium and online. Those attending in person must show their super green pass.
Register for the event: https://www.eventbrite.it/e/biglietti-good-practices-for-covid-safe-events-260128450197
The event is organised by the SHARE project, which is working this year to study how cultural heritage, including events, can operate in COVID-safe ways and improve their resilience for the future. The project is led by Sviluppumbria, with partners from Romania, Hungary, Spain, the UK and Croatia.